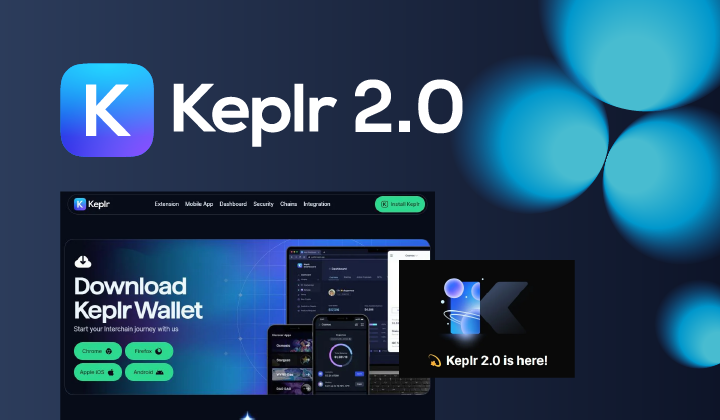 Keplr 2.0 – Your Multichain Wallet | Overview & Step-by-Step Guide
2. June 2023
Keplr 2.0 – Your Multichain Wallet – unlocking the Future of Crypto Management
Keplr 2.0 overview & step-by-step guide

Exciting news await as we dive into the latest development of our beloved open-source Interchain Wallet: Keplr 2.0 is now available, bringing a host of exciting changes and improvements!
What's new?
Multichain assets on a single page

Search Cosmos assets & chains

Claim all your rewards in one click

Customizable chain visibility
If you're eager to experience the enhanced features of Keplr 2.0 yourself, follow this step-by-step guide to set it up effortlessly. Visit https://www.keplr.app/download and download Keplr from a safe source, such as the Chrome store.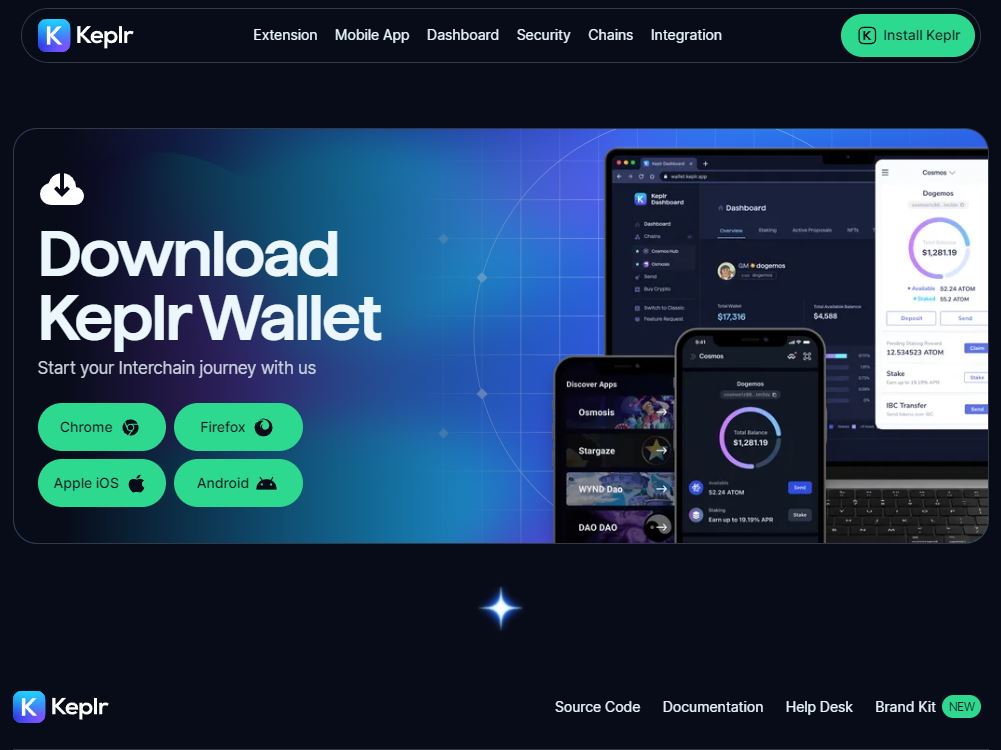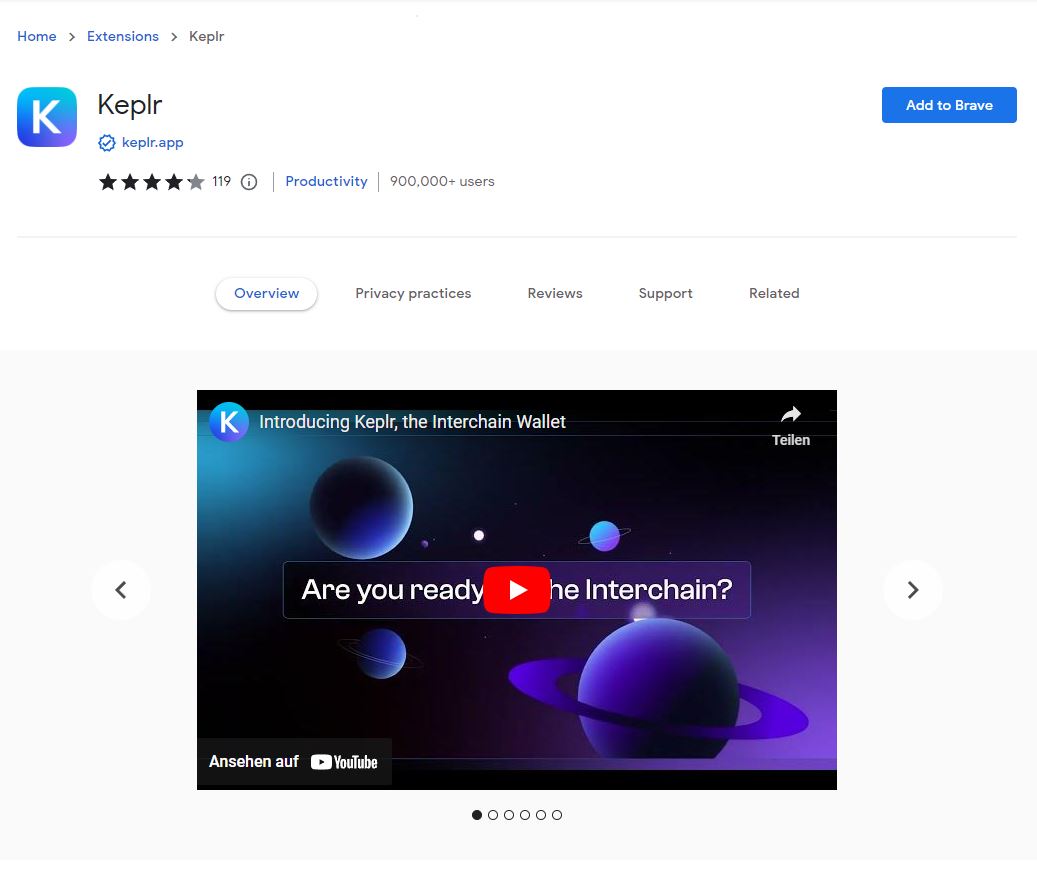 Click "Add to Brave" and approve the prompt to add Keplr to your Brave or Chrome browser. A pop-up message will confirm the successful addition of Keplr to your browser. You can now find the blue "K" icon at your browser add-ons.


Click the blue "K" icon in your addon bar to open Keplr and discover this delightful animation waiting for you.
Update: Keplr has now enabled automatic upgrade! This means if Keplr has already been added to your browser before, it will now automatically update to v2.0! Just open your wallet and leave your browser open until the migration has succeeded!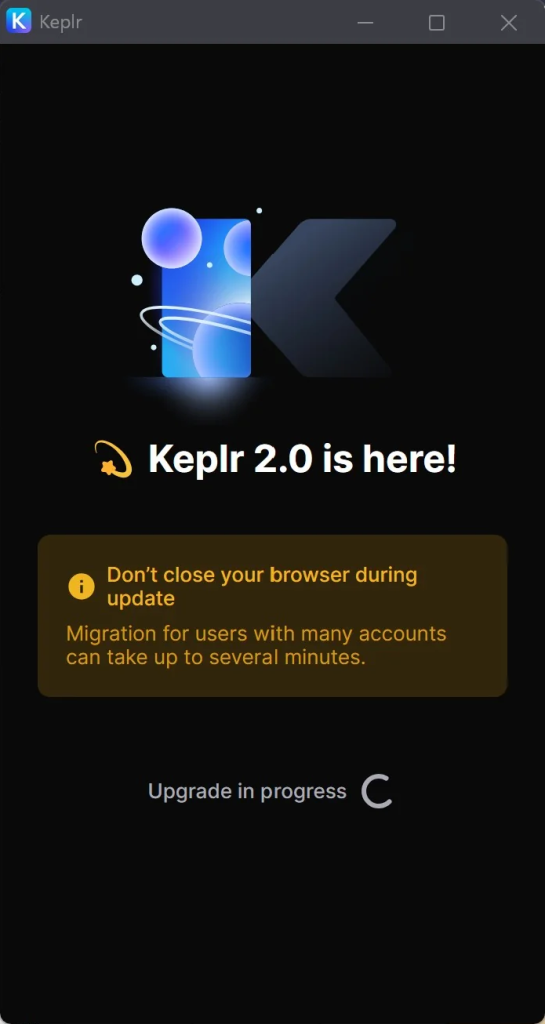 Automatically upgrading from v1 to v2.0
If you're new to Keplr, select "Create a new wallet." If you've previously used Keplr v1, choose "Import an existing wallet."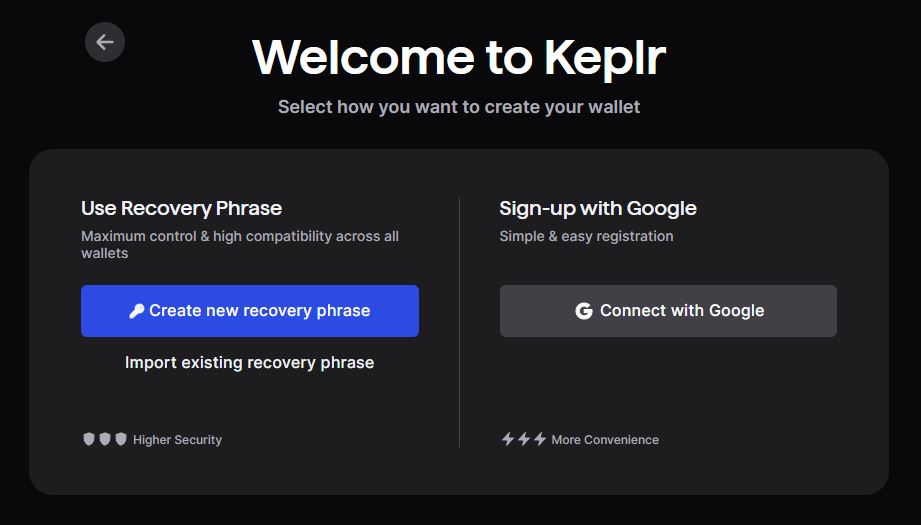 To prioritize your security and privacy, we recommend creating a new recovery phrase. Make sure to write down your new recovery phrase and store it safely (avoid keeping it e.g. as a screenshot on your smartphone). Click "I understood" to reveal your phrase and record it. Opt for a 24-word recovery phrase for enhanced security.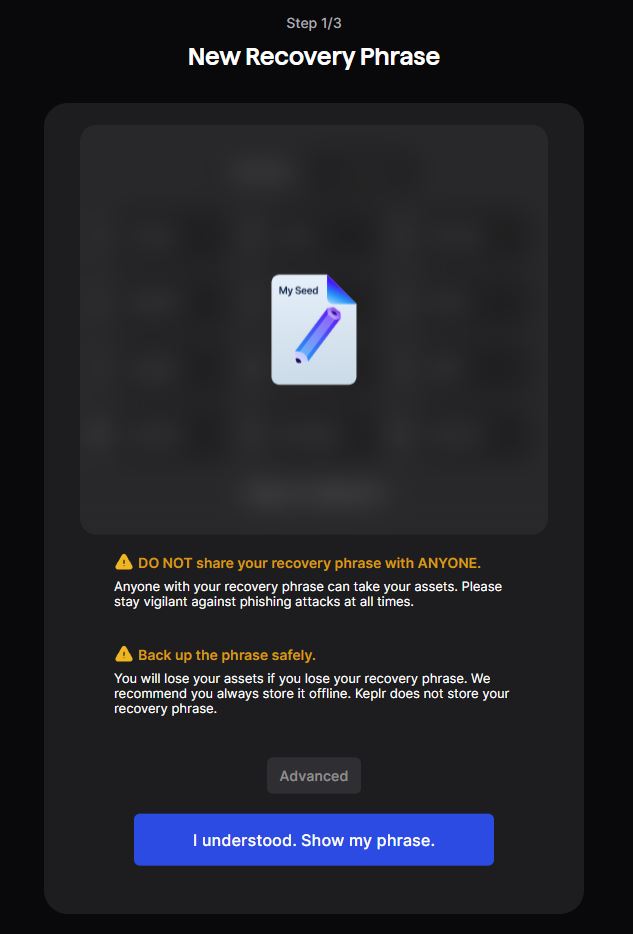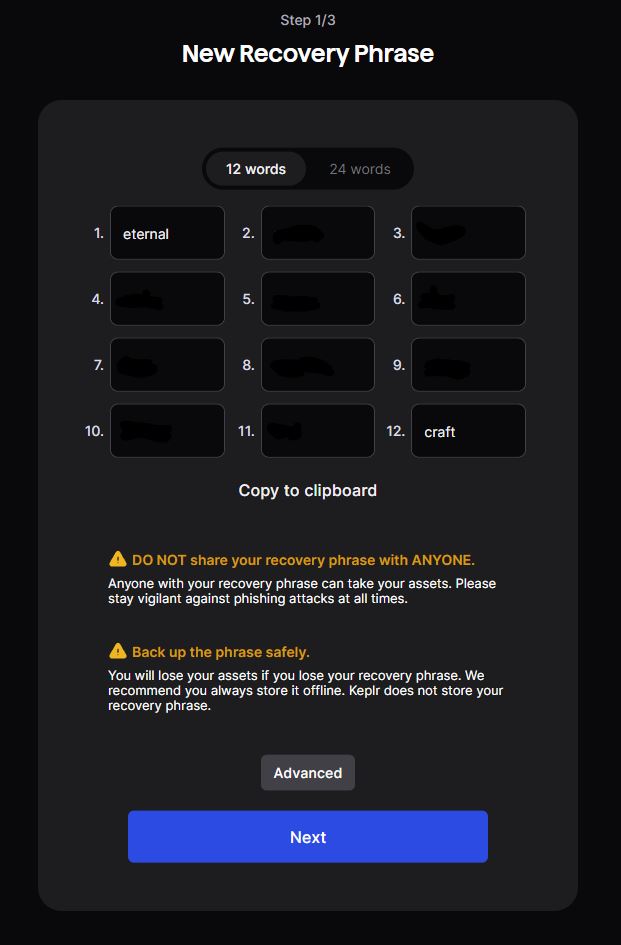 Verify your recovery phrase, provide a wallet name, and choose a strong password for your Keplr Wallet.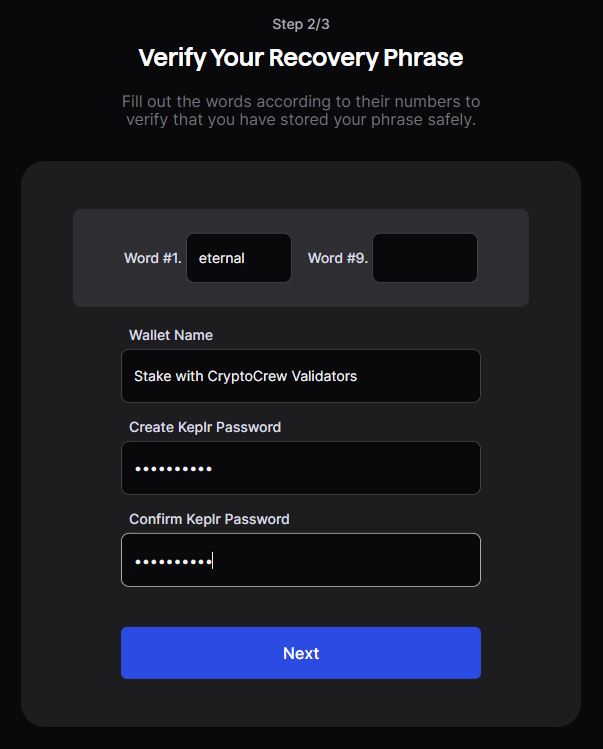 Select your favorite Cosmos networks and save the list to complete the wallet setup. You may now close this page.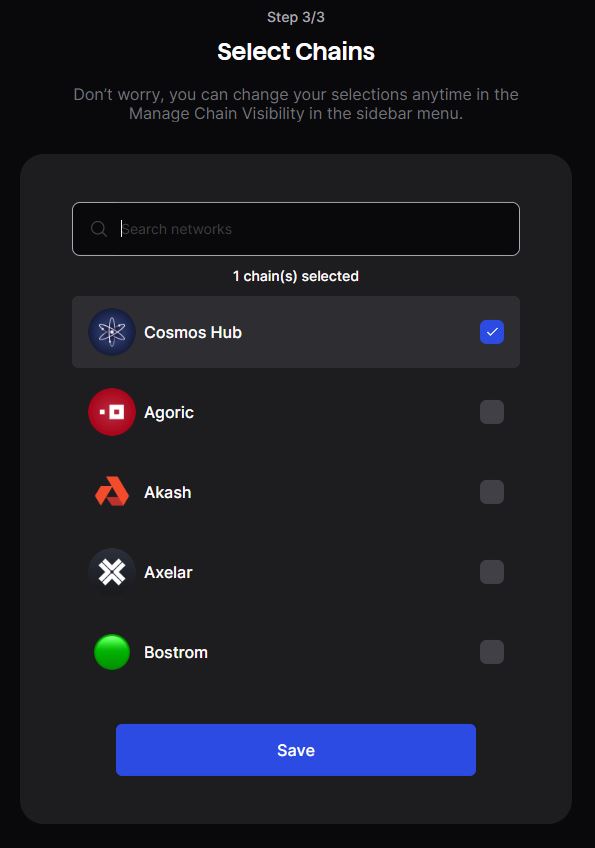 Congratulations! You have successfully created your wallet and are ready to embark on your cosmic journey. To explore the wonders of the cosmos, click the blue Keplr button to open the wallet. Enter your password if needed.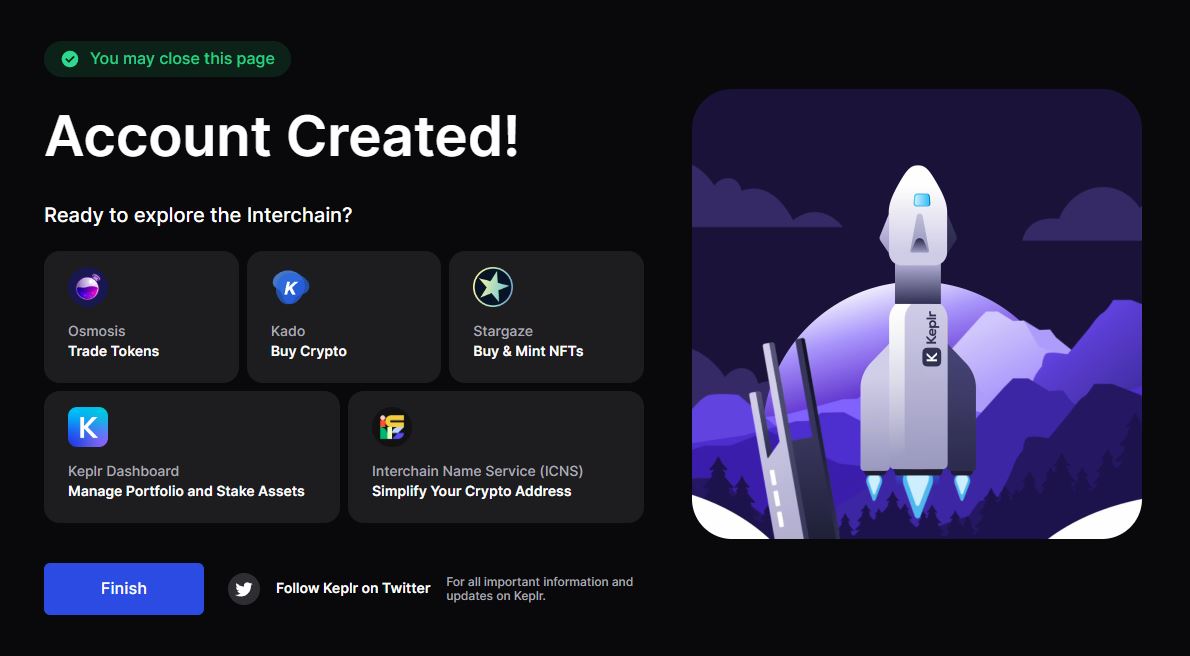 Upon accessing the Keplr wallet overview, you will discover a revolutionary feature: the ability to view all your available multichain assets in a single page! Say goodbye to navigating different chains and wallets.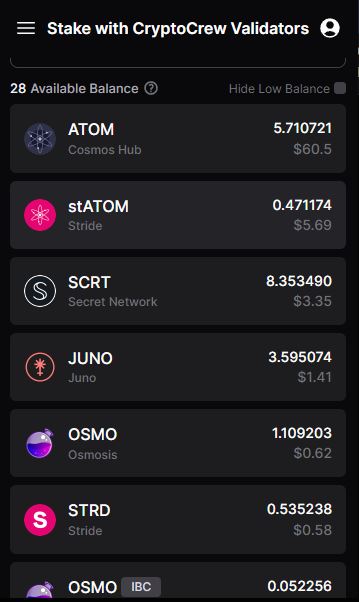 If you have staked assets, you can find them on a separate page. Simply switch between the "Available" and "Staked" options at the top of the wallet window.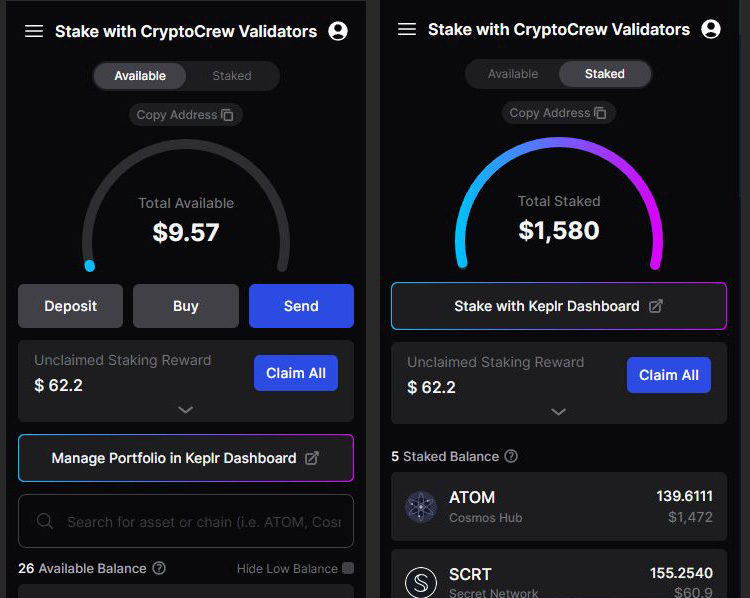 On your available asset page, you can deposit assets into your wallet account, purchase cryptocurrencies on renowned platforms like Kado, Transak, or Moonpay, and transfer currencies between accounts. By clicking "Manage Portfolio in Keplr Dashboard," you will be redirected to the Keplr browser dashboard, offering a comprehensive overview and additional functionality for your Cosmos assets. Visit (https://wallet.keplr.app/) for more details.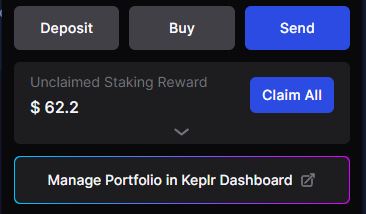 If you find that some assets are missing from the Keplr Wallets list, click the three bars on the top-left and utilize the new "Manage Chain Visibility" feature. You will be taken to an extension page where you can search for and select additional assets. Simply tick the boxes of the tokens you wish to be displayed.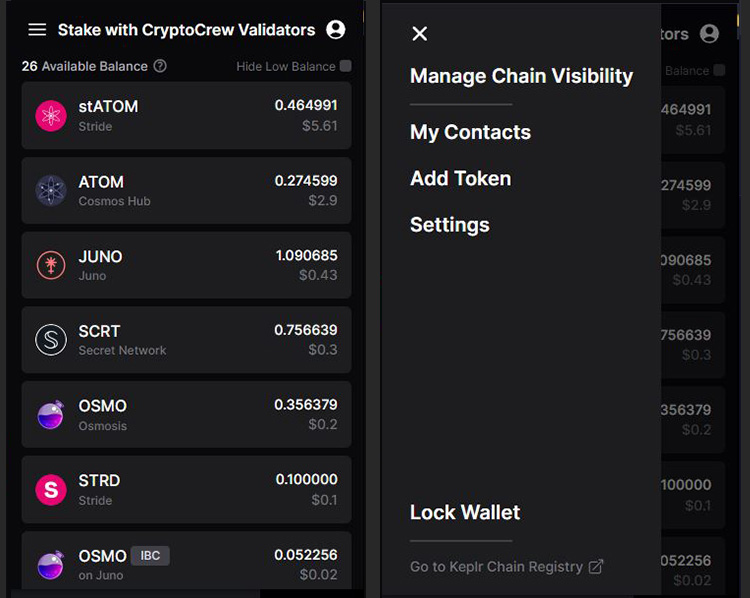 One of the fantastic new features is the "Claim All" button. With one click, all your staking rewards are automatically claimed and safely stored in your accounts! That's what we call UX improvement.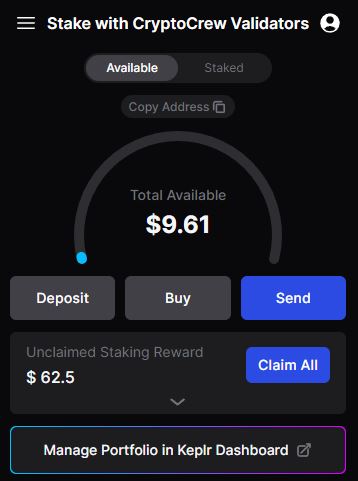 Stay connected with CryptoCrew as we continue to bring you the latest updates and developments in the Cosmos! With Keplr 2.0, your multichain wallet experience has been revolutionized, empowering you to explore the Cosmos with ease. Enjoy the convenience of managing your assets across multiple blockchains, claim staking rewards effortlessly, and witness the future of crypto management unfold before your eyes. Join us on this exciting journey with Keplr 2.0