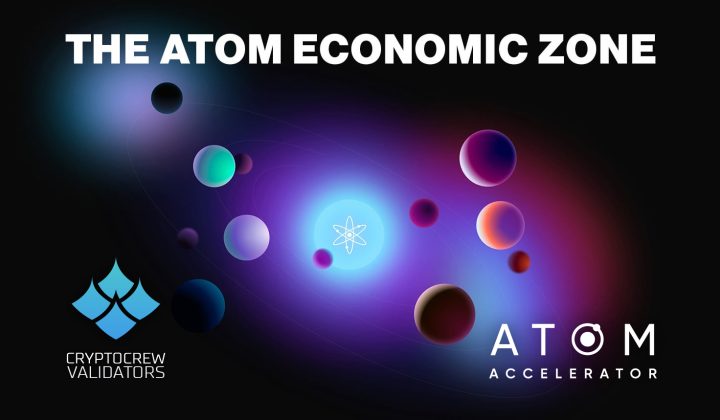 AADAO Grant: Replicated Security Consumer-Chain KickStart Service
29. August 2023
We're very happy to announce that our grant proposal for the ATOM Accelerator DAO has been officially approved, as recently announced in batch 5 of AADAO grant awards.
Introduction
As the ATOM Economic Zone is expanding, new consumer-chains are expected to launch soon. These will bring new applications to the shared AEZ feature set, further driving the utilization of the ATOM token.
In the past months we have seen a number of historical milestones achieved on the Cosmos Hub, namely the first version of Interchain Security (Replicated Security) in production and the "birth moment" of the AEZ through the successful launch of the first 2 consumer chains Neutron and Stride. As a hub community we have overcome operational challenges and childhood problems, and we have faced the evolution of new governance proposal types (and reason for discourse), but all in all, in retrospect, the genesis of the AEZ was a roaring success. 
Behind the scenes a number of teams work tirelessly to ensure the reliable and secure operation of such a complex system of interconnected blockchains. Validators are at the fore-front of execution on these tasks, while the only recently formed hub team stewards software development.
What is the "RS Consumer Chain KickStart Service"?
When Interchain Security was rolled out, Informal Systems, Hypha COOP, and the ICF shared workflows to on-board and support the launch of consumer chains and the validators that operate them. The main tasks of this collaboration include running testnets, managing communications, fielding questions, troubleshooting issues, and more. With more consumer chains on-boarding, CryptoCrew's operational support service aims to contribute towards closing gaps in these processes. 
To align this grant with the current AEZ onboarding and operational efforts, well-coordinated collaboration with this working group is crucial to ensure there is no confusion in roles and responsibilities. Specific areas of contribution by CryptoCrew (either as the lead or in collaboration) include:
Helping Consumer teams run autonomous tests

Conducting high-level codebase reviews

Responding to inquiries from Consumer teams

Fielding inquiries from validators and organizing common questions (acting as a "helpdesk")

Creating documentation and guides on resource-efficient management for validators

Producing relayer guides for production

Supporting testnet & mainnet launch event war rooms

Assisting Consumer teams in finalizing mainnet releases, documentation, and resources

Overseeing validator support and communication during the proposal and launch phases

Monitoring consensus and managing incidents during and after the launch phase (Public RS validator set replication monitoring dashboard)

Resolving potential validator issues post-launch

Helping to maintain information pages, documentation, and resources

Managing validator communications and support during the production phase (upgrades)

Handling incident management during the production phase
The timeline for this project is one year. This duration has been carefully considered to allow us enough time to work closely with each consumer chain, ensuring they are well-equipped and confident to operate independently. 
Our overarching objective is to facilitate a near-fully independent consumer-chain launch process by 2024. We believe that this can be achieved through the creation of well-designed, comprehensive documentation and a deep understanding of the operational challenges involved in launching a consumer chain.
The project team
Our dedicated project team brings multiple years of experience as validator and relayer operators on over 30 Cosmos-SDK based chains. Our engineers will work on different tasks in their main roles, providing their expertise to the working group, consumer chain teams, and validators.
Commitment
We're committed to executing the agreed-upon tasks with our full dedication. You can expect us to be transparent in our actions, frequently providing timely updates to the AADAO Oversight Committee and making ourselves available for any clarifications or discussions. We stand ready to adapt, innovate, and overcome any challenges that may arise, always focusing on the best interests of the AEZ and the Cosmos hub community.
For any feedback, please feel free to reach out to us via office@ccvaildators.com, or one of our official social media contacts.